CYBERSECURITY CAN BE AN EXTREMELY REWARDING CAREER
Our specialty is guiding you towards the job you desire
Prioritize Your Learning
Formulate a personalized step-by-step development plan that will maximize your career prospects.
Weaponize Your Skills
Our training teaches you to suggest and implement strategies that bring tangible results. This combination of technical and leadership skills makes a cybersecurity professional high sought after.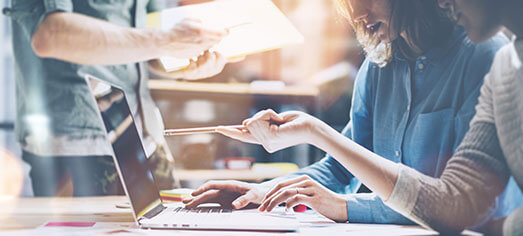 No Better Time than Now
Cyber security professionals are amongst the most in-demand employees in America. As such, professionals in the cyber security industry frequently earn upwards of 100K.
In an industry that grows and evolves as fast as cyber security, it can be hard to identify the best route to success.
By helping cyber security professionals prioritize their learning, Action Threat's intensive two-day training offers cyber security professionals a unique opportunity to take charge of their careers.
Action Threat's training will help you get better jobs, better opportunities, and better futures.

Want to Propel your Cybersecurity Career?
Whatever your goal, we can get you there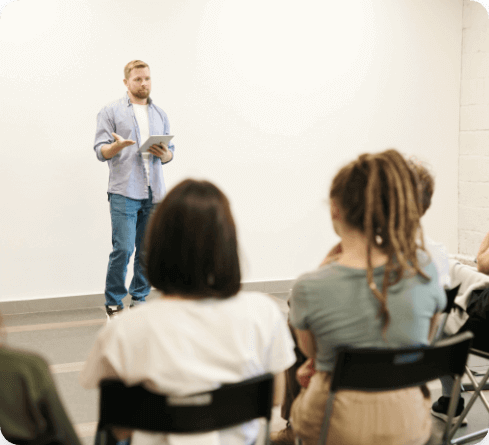 Confidently, be guided down the path towards your next job and a new career. 2 out of 3 Cyber Professionals are seeking Career Development Programs to take the next step in their career. This program helps you take the right training, get the right hands-on experience and prove your ability through online assessment tools.
No experience, No problem. Work with industry-leading mentors as they help you get started and guide you through the program.
With over 500,000 unfilled cyber security positions in the U.S., lack of talent is one of the leading threats compromising our personal data – this means organizations can't find personnel capable of protecting their assets.
Action Threat's advanced training prepares cybersecurity professionals to fill this void. Our training provides a unique combination of technical, personal and business skills.
With over seventeen years' experience in the cybersecurity industry, we at Action Threat have identified these skills to be critical for any cybersecurity professional wishing to get the most out of their career.
Why Choose Action Threat?
Here's why our training is perfect for both new and experienced cyber security practitioners
You know the job you want, you just can't seem to get a lucky break
Many of our clients are brilliant cyber security practitioners, but a lack of specialized qualifications holds back their careers. With our help, they immediately identify the right qualifications and skills necessary for them to get the job they want.
You've got the solution, but your words fall on deaf ears
We know too well the frustration of people failing to heed your suggestions. Our training prepares you to work in an efficient team environment, construct meaningful working relationships, and get the job done optimally.
You're uncertain of where to go from here
Career stagnation is an issue many cyber security professionals face – it shouldn't be so. Our training illuminates the various career paths available to you and equips you with the skills required for success.
You keep getting stumped by the same piece of code
Our training helps even the most accomplished cyber security professionals overcome challenging technical issues, giving them that boost towards career advancement.
Skilled cybersecurity personnel earn an average $115,000 p/a, with 7% yearly salary increases (BLS)
40% of organizations say skilled cyber security personnel is a top concern (CNBC)
90% of CIOs admit to wasting millions on inadequate cyber security (VansonBourne)
Blog
Cyber Security Training Advice by Action Threat
Let's Get In Touch
Email

Are you looking to advance your cyber security career?
Give us a call or send us an email. We will get back to you as soon as possible.